A comprehensive program for becoming a Conversation Partner with someone from another country who's in our midst or online
Learn how to welcome, befriend, and serve international students, immigrants and refugees, by using English (the most popular language in the world) and the Bible (the best-selling book in the world) to change people's lives (and your own), through hospitality, cross-cultural friendship and conversational English.
For whom was this course created?
This course is for everyday Christians caught in the tension of feeling deep concern for those who've never heard of Jesus, but wonder how to personally make an impact without spending thousands of dollars, moving overseas, or learning a new language.
More specifically, you could be:
A Full-Time Worker (inside or outside the home) who feels dissatisfied merely making donations so that others can go on adventures and experience cross-cultural friendships.
A Retiree who wants to be faithful and purposeful with their spare time, but just needs the opportunity and support to present itself.
A College Student or Campus Minister looking for resources to serve international students from the least-reached countries with the Gospel, including China, Saudi Arabia, and India.
A Ministry Leader (including pastors, church planters, missionaries, and non-profit staff members) on the look-out for cost-effective, strategic ways to mobilize and train others for cross-cultural outreach and follow-up.
No matter where you live or what your job title, ENGLISH WITH FRIENDS Course for Christians will give you the step-by-step training, tools, inspiration, and support you need to personally engage both the Great Commission (to make disciples of all nations) and the Great Commandments (to love God and to love your neighbors as yourself).
Keep scrolling and see how it works!
By The End of This 8-Week Course,
YOU WILL HAVE...
---
01.
Located People From Other Countries in Our Midst & Online
by prayerfully probing your social circles and discovering the organizations and demographics in your community.
---
02.
Invited An International to Become Your Conversation Partner
by using one of four approaches that best suits your personality and preferences, with the help of done-for-you scripts, promo videos, and flyers.
---
03.
Hosted Your Conversation Partner for Dinner
using a preparation checklist, and suggested recipes, games, and discussion questions, to help break the ice through hospitality (in-person or online).
---
04.
Scheduled Your Weekly Sessions Together
by selecting a public place that's quiet & safe, at a time that works for both of you.
---
05.
Learned The P.R.A.C.T.I.C.E. Method for Conversational English
with easy-to-use workbooks, complete with Bible stories & discussion questions that point to Jesus, without feeling the pressure to have all the answers.
---
"If you had met me at the airport about 40 years ago as I boarded the flight from China to America, and told me that I would someday patent a technology that would help restore the sight of millions, and that I would also exchange atheism for Christianity, I would not have believed you.
My story could have never become a reality had I not become friends with a Christian professor, and become fluent in English.
International students today are no different. They arrive with big ambitions, big questions, and the potential to make a big impact in the world. But they need Christians to help them improve their English and to introduce them to Jesus.
That's why I am so excited about what God is doing through English With Friends; an ingenious program that offers English and the Bible in the context of friendship and hospitality.
As I imagine the impact it will have made on the world 40 years from now, I see it as being another hard-to-believe story that became a reality!"
---
DR. MING WANG
Harvard & MIT MD; PhD. Founder of the Wang Foundation for Sight Restoration. Author of From Darkness To Sight (now the major motion picture, Sight)
ENGLISH WITH FRIENDS
Course for Christians
An 8-Week Digital Course That Includes: 
4 Modules That Alternate With 4 Implementation Weeks (Nearly 20 Video Lessons)

 

A Training Guide (Print Version) to Enhance Your Experience With Fill-In-The-Blank Sections and Space for Notetaking

PDF Assets: The EWF Roadmap; Done-For-You Scripts, Promo Videos, and Poster Templates; Games and Recipes
How To Locate Potential Conversation Partners From Other Countries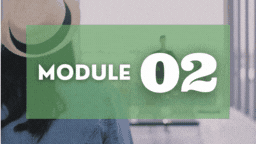 How To Invite An International To Become Your Conversation Partner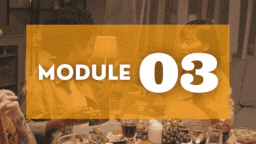 How To Host Your Conversation Partner For Dinner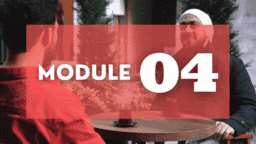 How To Practice Conversational English Through Weekly Sessions & Workbooks
ALSO INCLUDED ARE THESE
Special Bonuses

BONUS #1
Wonders Workbook (Print Version)
A 30-Session Workbook That Includes:
Reading Passages from Matthew, Mark, Luke & John
Scriptures in The New International Reader's Version
The P.R.A.C.T.I.C.E. Method for Conversational English
Over 100 Discussion Questions
BONUS #2
The Implementation Hub
Access To Four Resources To Help You Put Your Learning Into Action
RESOURCE #1 - Coaching Calls: 4 LIVE Q&A Sessions with Tyler Ellis
RESOURCE #2 - Momentum Groups: Groups of 2-5 fellow EWF members that meet for goal-setting, encouragement, accountability and prayer (e

ligible for participation prizes)

RESOURCE #3 - Facebook Community: Throughout the 8-week course, you'll be admitted to join a private Facebook group alongside Conversation Partners all over the world. This is where you'll post homework to win prizes; swap stories, share resources, ask questions, and make prayer requests, 24/7.
RESOURCE #4 - Inspiration Corner: Tyler's curated recommendation lists of related movies, songs, art, books, quotes, Bible reading plans, and activities for the journey.
What Others Are Saying...
"I commend ministry-innovator and friend, Tyler Ellis, for developing this simple, yet profound program. And I recommend it to individuals and churches far and wide, who wish to share their contagious faith as we await the coming of Jesus."
---
MARK MITTELBERG
Executive Director of the Lee Strobel Center at Colorado Christian University
"English With Friends...demonstrates to people that we care about them, both for their physical need of improving their conversational English, and for their spiritual need of encountering the truth and grace of Jesus. I emphatically recommend this program to individual Christians and church leaders who are looking for a strategic way to reach the nations."
---
ANNA KITKO
Christian Apologist and Regional Director for Ratio Christi
"Tyler is passionate about people! He has a dynamic view of the world and culture. This work is proof of his heart and his mission! I can't wait to see it change the world!"
---
RYAN YOUNG
Minister of Evangelism for The Hills Church; Dallas Cowboys Offensive Tackle, 2003
"English With Friends will be an enormous help to any Christian, church or campus organization that desires to build cross-cultural bridges with international students, refugees, and immigrants, in order to share the Gospel. This approach will help anyone find the common ground necessary to have conversations that could have eternal significance."
---
DR. RICE BROOCKS
Co-founder Every Nation Ministries; Best-selling author of God's Not Dead
About The Course Creator
---
Tyler Ellis has been in ministry since 1998, including five years with the Adventures In Missions program and fourteen in College Ministry.
His travels have taken him to nearly 10 countries, including mission work in South Korea, Australia, Samoa, and Honduras.
These experiences paved the way for him to found English With Friends in 2020.
Tyler is a contributor to Campus Ministry Today, and serves on the team that hosts God's Not Dead events at universities around the world. 
He is the author of the award-winning book, Question Everything, and is best known for his TEDx Talk about Jesus and the afterlife, with captions now translated into nearly 20 languages.
He lives in Knoxville, TN with his wife Jennifer and three daughters.
Tyler's work has been featured in...
Your Investment Is Backed By Our Money-Back Guarantee
If you're not satisfied after completing the ENGLISH WITH FRIENDS Course for Christians, simply reach out, show that you've done the work, and we'll refund your investment.
English With Friends is sponsored by...
Not only will this program provide what internationals both want (improving English) and need (discovering Jesus), but imagine what this experience can also do for…
---
Our Faith – broadening our world through cross-cultural friendships and adventures, as our walk with God is deepened through confidence and obedience.
Our Families – raising children who have watched parents live out their faith, as they open their homes, share meals, and witness people from other countries and religions asking questions, receiving Bibles, and following Jesus; often at the risk of persecution.
Our Churches – creating a new atmosphere of hospitality and discipleship, as more and more Christians partner with the Holy Spirit and discover the role they each have to play in fulfilling the Great Commission and the Greatest Commandments. 
Our Communities – easing tensions and building bridges, as city after city is blessed with increased opportunities for peace and prosperity.
---
That's the vision of English With Friends: believer after believer, church after church, city after city, nation after nation, generation after generation. For Jesus said, "I am with you to the end of the age."
"Must I know how to teach English in order to volunteer? How is English With Friends different from ESL programs?"
"Do I have to be a Christian in order to enroll in English With Friends? Is there a Statement of Faith to which I must adhere?"
"Is English With Friends a bait-and-switch scheme just to convert internationals?"
"Can this course be used to start an English With Friends program at my church?"